Image

Rodent Control You Can Trust in California
Rodent Control in Gridley
Rats and mice lurking in your home is unsettling. They can enter through an opening the size of a dime and once inside, they find it just as cozy and comfortable as you do. Because of their size, they are able to hide in spaces that are difficult to reach, such as inside walls, under appliances, and in cluttered areas. At Sorenson Pest Control, our knowledgeable and friendly rodent exterminators will quickly assess your situation and get rid of rats and mice, allowing you to relax again.
If you suspect a rodent infestation, confirm your suspicions with the following signs: tiny droppings, nibble or gnaw marks on boxes, nests of soft, fuzzy materials, holes in food containers and loud squeaks – rodents are noisy creatures. After confirming a rodent problem, take immediate action to prevent an epidemic of rodent damage.
How to Confirm Suspicions That Rodents May Be Present
Because of their nocturnal nature, you may not notice right away that rats or mice have moved into your home. Once you begin to suspect, however, there are a number of signs that can indicate rodents may have moved in without you knowing.
Some things to look for to confirm the presence of rodents include:
Tiny dropping, especially near sources of food.
Teeth marks on boxes, walls, or other surfaces.
Holes in food containers.
Rustling sounds and loud squeaks coming from the walls and attic during the night.
As soon as you think there may be rodents in your home, contact rat control professionals, such as those at Sorenson Pest Control. The sooner you send these critters packing, the less damage there will be to repair.
Dangers of Rodent Infestation
A rodent infestation isn't only an inconvenience, it can pose serious risks for your family, pets, and home. Especially, since even if there are only a few rodents to start, because of their fast rate of reproduction, there will soon be many more.
The known dangers of rodent infestation include:
Damage to Your Property and Belongings: Rodents are constantly gnawing on anything they can find. This includes your heating ducts, wiring, plumbing fixtures, storage boxes, and more. They will also destroy wood, insulation, and other materials to form nests. All of this damage can result in large repair and replacement costs.
Creation of Fire Hazards: It's estimated that approximately 20% of fires with indeterminate causes can be attributed to rodents and their habit of chewing through home and appliance wiring systems.
Food Contamination: In addition to opening food packaging and eating from what they find, rodents contaminate your food supply with their urine and droppings.
Transmission of Disease and Parasites: Having rodents in your home leaves your family and pets vulnerable to the various diseases, fleas, and ticks they carry. Although most of them, such as Hantavirus, Lymphocytic Choriomeningitis, the plague, and rat-bite fever, require direct contact for transmission, there are a few that are just as serious that can be spread indirectly.
As soon as you think there may be rodents in your home, contact rat control professionals, such as those at Sorenson Pest Control. The sooner you send these critters packing, the less damage there will be to repair.
Rodent Control Solutions for Your Home
Once you've confirmed the presence of rodents, it's important to take immediate action. If you suspect that there are only a few, you can try simple traps. However, the best long-term rodent removal approach involves elimination of those currently in residence and the prevention of future infestations.
When you trust the rodent control experts at Sorenson, we will:
Conduct a comprehensive inspection to find rodent nesting locations and entry points.
Develop a custom treatment plan based on what we find.
Perform exclusion work to keep rodents from returning in the future.
Recommend steps you can take to make your home less attractive to rodents, including removal of food sources and reduction of clutter and other hiding places.
Leave your home rodent free
Experienced Exterminators for Effective Rodent Control
Sorenson Pest Control is a family-owned and operated business that has been offering the most advanced techniques and treatments in the industry for over 41 years. We ensure that our technicians are state-licensed and trained to provide excellent service that is personalized. Our priority is to deliver dependable, professional, and quality service that results in high customer satisfaction.
Image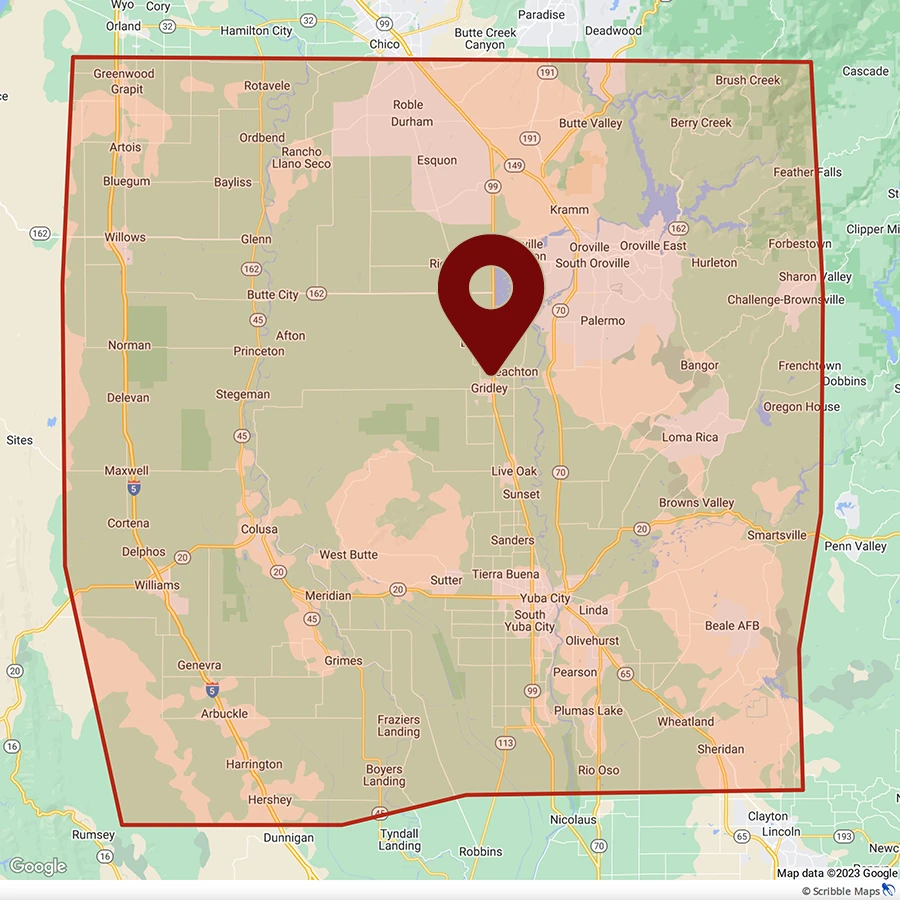 Areas We Service in California
We started our business to give our customers a reliable, honest option for pest control. That's still our goal! Check out our service area, then give us a call to see the difference Sorenson Pest Control can make.