Image

High-Quality Cockroach Control in California
Cockroach Control in Gridley
Finding a cockroach in your home isn't just uncomfortable, it's also dangerous! These pests can contaminate your food, as well as cause gastrointestinal problems, respiratory illnesses, and asthma attacks. While attempting to eliminate them on your own is frustrating and often unsuccessful, our cockroach control is hassle-free. We do all the hard work for you to ensure roaches are gone for good, and clean up to make it feel like they were never there.
How to Confirm Suspicions That Cockroaches May Be Present
Cockroaches are nocturnal, so they're most active after you've gone to bed. They also hide behind appliances, under floorboards, and in drains, so it can be hard to know if you have a cockroach problem. There are some things you can look out for, including:
Droppings:

Cockroach feces varies on the size of the insects. Smaller roaches, like German cockroaches, have droppings that look like coffee grounds. Larger species have droppings that are more cylindrical, or like a black grain of rice.

Unpleasant smells:

Cockroach pheromones have a distinct, unpleasant smell. If there are enough insects, you'll notice a musty odor that only gets worse over time.

Eggs:

Instead of laying typical eggs, cockroaches create pouches that can contain up to 30 nymphs. These pouches, or ootheca, are bean-shaped and can be black, red, or brown.

Shed skins:

As they grow, cockroaches molt and leave behind their shed skins. This can happen 5-8 times during their life cycle, so you'll likely see these skins if you have an infestation.
More About German Cockroaches
German cockroaches are the most common species worldwide. They're less than an inch long, with light brown bodies and two dark stripes down their backs. They have wings, but prefer to run instead. German cockroaches are attracted to moisture, so they'll usually hide in kitchens or bathrooms. They reproduce incredibly quickly, which is why it's so important to call the professionals as soon as you notice a cockroach problem.
What Attracts Cockroaches?
Almost anything can attract cockroaches to your home. That's why it's important to try and keep your home tidy, as well as seal off potential entry points like under doors, around utility lines, and attic vents.
Cockroaches are drawn to:
Kitchen trash

Grease on stove tops or counters

Dirty dishes with food on them

Excess moisture

Food crumbs on the floor

Leaky pipes or faucets
How to Prevent an Infestation
Now that you know what attracts cockroaches, it's easier to prevent an infestation! Simple things like keeping leftovers in an airtight container, washing the dishes after dinner, and finding a garbage can with a proper-fitting lid can go a long way.
Get Rid of Cockroaches and Save Money
Cockroach control doesn't have to be embarrassing! An estimated 14 million homes have cockroaches every year, so it's not an uncommon problem. We'll treat your home with the care and respect it deserves, giving you fast and reliable results. We'll even help you save money by offering $25 off your first service!
Image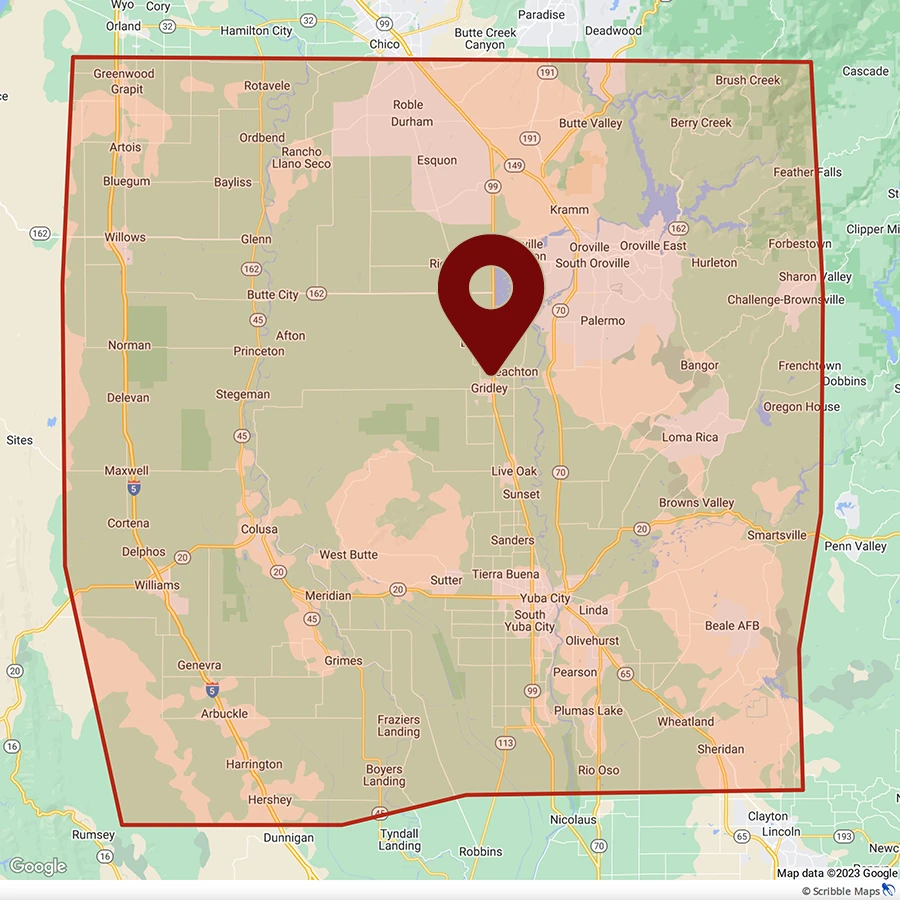 Areas We Service in California
We started our business to give our customers a reliable, honest option for pest control. That's still our goal! Check out our service area, then give us a call to see the difference Sorenson Pest Control can make.